This year in Germany volunteering at the Maristenkolleg has been an eventful and memorable time in my life. During this year I have made some amazing memories and met a lot of people who I think I will honestly be friends with for the rest of my life. Working at the school and moving from home to a small German town has helped me personally in so many ways. It has helped me grow and mature as a person, made me more confident, and helped me realize my potential. I will never forget the night before I came to Germany; there was so much doubt and nervousness in my head I couldn't sleep at all. I was afraid of the unknown, of stepping out of my comfort zone to go move to a completely new place where I hardly knew anyone. Honestly though this has been one of the best decisions of my life. I have had an excellent time here in Mindelheim and at the school, and while there have been some negatives the overwhelming majority of my time here has been excellent.
So let's start with Mindelheim and the Marist house. Mindelheim is a town of approximately 15,000 people located in Southern Germany in Bavaria. The town is about 1 hour by train from Munich and 45 minutes by train from Augsburg, the closest big cities. Mindelheim is a very pretty town that has a definite small town feel. There is a main city center with a few bars and shops which is quite nice and the rest of the town is mostly all houses and industry. Now I am not going to lie, Mindelheim can be pretty boring sometimes. It can be difficult to make friends in this city so getting to know the other volunteers is important. I was lucky because I knew a few people before I came here, so luckily I have some friends I can visit on weekends. However, during the week for example the town can be boring. Now the house, the CMI house is where I live with my two roommates DiDi and Nyasha. The house is three stories and is quite nice. I have my own room and my own bathroom with a shower and I work literally across the street from the house so no complaints there. Overall living in the CMI house and in Mindelheim is quite nice. I'm from Chicago originally which is a big city, I have lived in big cities my entire life so kind of slowing down and living in a smaller town has been nice. If I miss the city I just hop on the train and got to Munich or Augsburg which is a great option to have.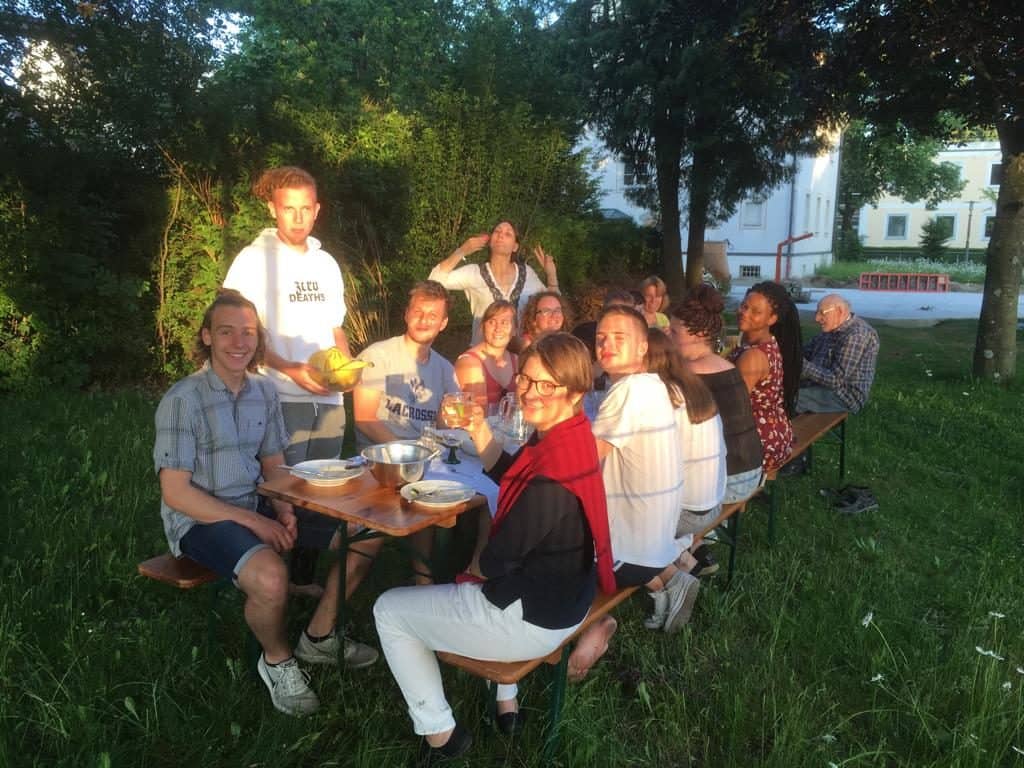 Marsit meeting with some german Volonteers
Next we have work. I really enjoy my work at the school. To be honest I have never even considered being a teacher, I thought kids were kind of annoying so I really never wanted to be a teacher. I have a business degree so that is where I worked back home in Chicago. When I came here however I was really surprised and happy to see how much I liked working in the school. Meeting all the students and getting to know them and my colleagues has been great. My job in the school is basically split into two sections, English and Sport. For English I have two general groups, old and young students. With the younger students I help them with their homework or help the teacher keep an eye on them in class which is pretty fun and interesting. The children are very interested in you, always asking questions and trying to get to know you which is great. They have also taught me quite a lot of German because they simply do not know that much English so that was something which we had to work on together. The younger kids are great; they are so friendly and happy to see you every day which is awesome. With the older kids I typically help them practice for their oral English exams. This involves me and a group of 4-5 students going in a group and just sitting down and having a chat. Throughout the course of the year talking to the same groups of people is great because you really get to know each other. I have made some strong relationships with a lot of the students because we are simply forced to talk to each other, unless you want to sit in awkward silence for 30 minutes you will talk and get to know each other over time. My work is very rewarding as well, some students who could barely speak a sentence in English are now basically fluent and that is just from talking a few times a week and boosting their confidence in the language. Seeing my students all do great on their exams has been a really positive experience for me and it's something I am really proud of. Overall Mindelheim, CMI, and the school has been an excellent experience. I would recommend it to anyone looking for a new challenge or simply a change in their lives.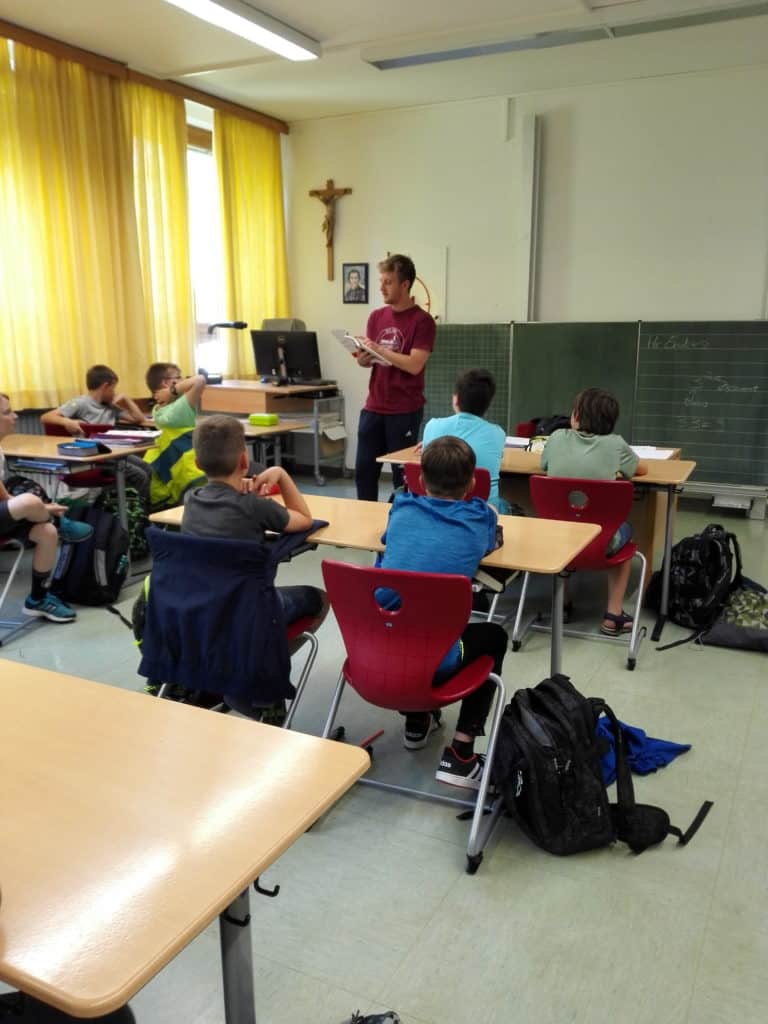 Kevin Kelly
26/06/19