As my journey in Germany is coming to a close, all I can honestly say is that it has been an eye-opening experience and so much growth has come from within.
Obviously with growth comes a lot of pain and I won't deny how challenging everything was, especially in the beginning, from learning a language as tough as German, to working practically a 9 to 5 job or 7:30 to 4:30 job rather and navigating my way through a different culture, way of life and new people is exhausting. My mind was tired all the time and a lot of sleep was required but the support system of my fellow CMI volunteers (incoming and outgoing), my family and friends back home, my host family, the brothers and even my colleagues and children from my Kindergarten, I survived and the tough days were only tough days and the good days ended up becoming great days.
Working at the Kindergarten was also an experience, as this was my first year properly working with children and I didn't really think about how exhausting all of it would be, yet I learn so much from my kids at the Kindergarten everyday. The children have taught me to be more free, more assertive, more loving and caring and open and definitely more playful. Children are so young and they remind you how much you have to learn in life and that curiosity is an important factor to grow up with.
I also made some very special bonds this side and I have learnt a lot from people about German culture of course but also the importance of putting yourself out into the world and pushing your boundaries and familiarities because who I am now is very different to who I was before I started this year and I am grateful for all the tough lessons and struggles I was put through. I have made friends of different sizes, cultures and ages and all of that has been something different special.
Living with new people was also a fun challenge. My 3 housemates – Kevin, Palesa and Murpry had made Mindelheim a lot more fun and entertaining, I am laughing everyday because of them and they are never afraid to listen and give advice when it is needed. The Jugendhaus has been fun but also supportive and I will miss this home when I go back to South Africa.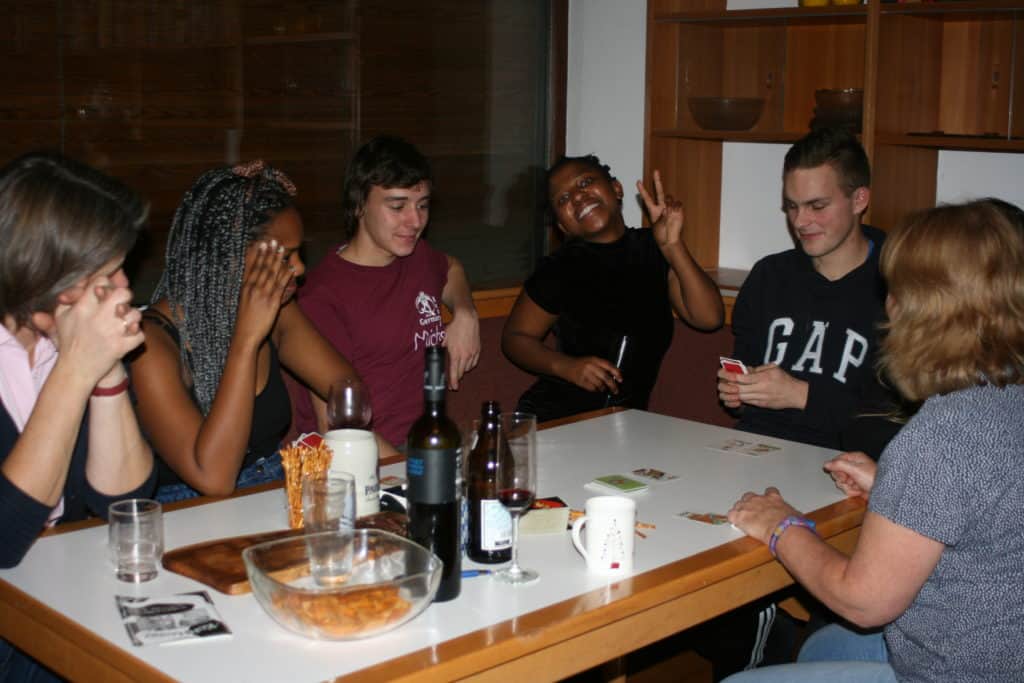 Transitioning as well from 3rd world to 1st world life and opportunities made me realise how privileged of a life I lead and how opportunities like this come to many people my age.
The world is a big place with so many people and cultures and lifestyles and Germany has made me brave enough to pursue all of it, no matter how scary it all may be and I wouldn't change that for anything.
by Shari