La Valla and L'Hermitage
Even after being a part of the Marist Community for close to six years since joining Sacred Heart College; it was only after working with the Three2Six Project in Johannesburg, then traveling to Germany to join the Marist community in Mindelheim, and going to La Valla and L'Hermitage in France, that I truly began to understand what it truly meant to be Marist. As the In-coming volunteers; Palesa, Shari and I were fortunate enough to receive the opportunity to visit L'Hermitage and La Valla, along with the Out Going volunteers from CMI Deutschland. This trip was filled with daily activities that connected us with ourselves, and each other. For me, learning about the dining table built by St. Marcellin was the point that evoked my pride in being Marist. It was at that table in La Valla, that the first six Marist brothers shared meals and had discussions about their Faith. It was at that table, where they planned the teachings for the first Marist school. The reason why the table stood out to me, was my belief that sharing meals at a table is one of the most uniquely human things we do. No othe creature consumes its food at a table. And sharing tables with other people reminds us that there's more to food than fuel. We don't eat only for sustenance. And for the Marist brothers at the time, the table was a place of connection and blessing, just like in most households today.
Funny enough, my experience in La Valla reminded me of home. Similar to St. Marcellin, who was born into a family were Christian values were put into daily practice, I was raised by a God-fearing woman, who frequently sang hymns during her daily tasks and always reminded my siblings and I that "Prayer is always the answer". The group was accompanied by the CMI team and Brother Ehrenbert who at some point, gathered that I was one of the few who couldn't speak German fluently and made it his mission to teach me the basics. The interesting part was that he couldn't speak English and I couldn't speak German, but somehow, we'd understood each other.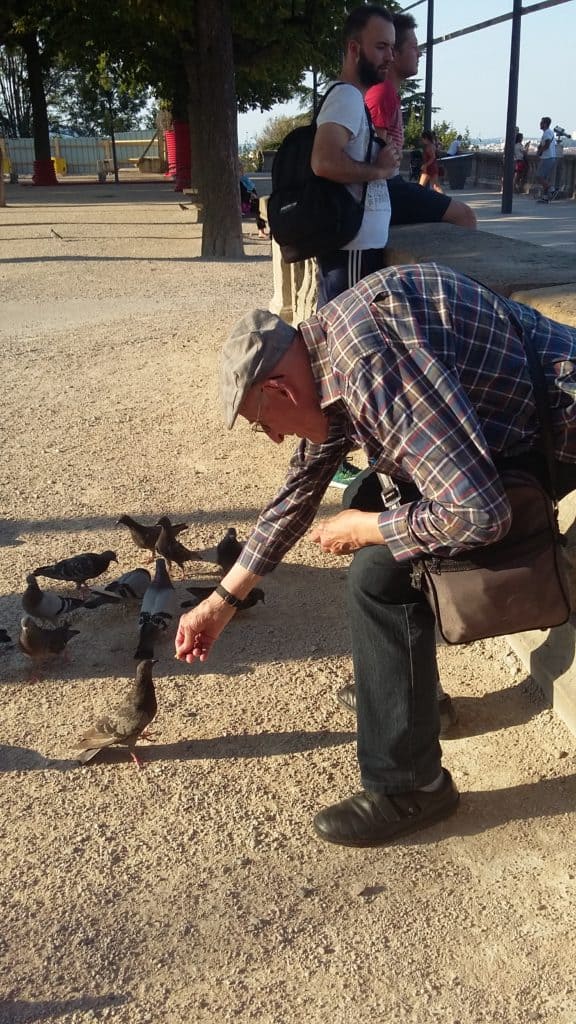 My experience of living in Mindelheim
One would be quick to think that meeting new people when you move to a small town is difficult because smaller towns may have fewer social groups and opportunities, making it more difficult to find a place where you can mingle and meet others. One would also think that it would be more difficult to feel welcomed into existing groups, especially when people have known each other for years. I am glad to say for me, that has hardly been the case. The Marist community in Mindelheim has been so welcoming that I have even gotten better at making friends. My confidence in meeting people, for the first time, has been boosted to the point where I can easily approach a group and start conversations. Of course I've had my downs, but fortunately, I live with an awesome bunch. Marists: Kevin, Shari and Palesa, are always there when I need to talk. Living with them has been one of the highlights of my stay in Mindelheim. No matter how sad I am, I can always count on Shari for a hug, Palesa for real one on one and Kevin for a needed laugh. No night goes by without laughter in the Jugendhaus! My host family has been so beneficial and helpful. When I spend time with them, it is always an opportunity for me to improve my German language skills and discover a new culture. With them, I been fortunate enough to explore new cities in Germany, Eat the most exquisite German foods and share a part of my South African Heritage.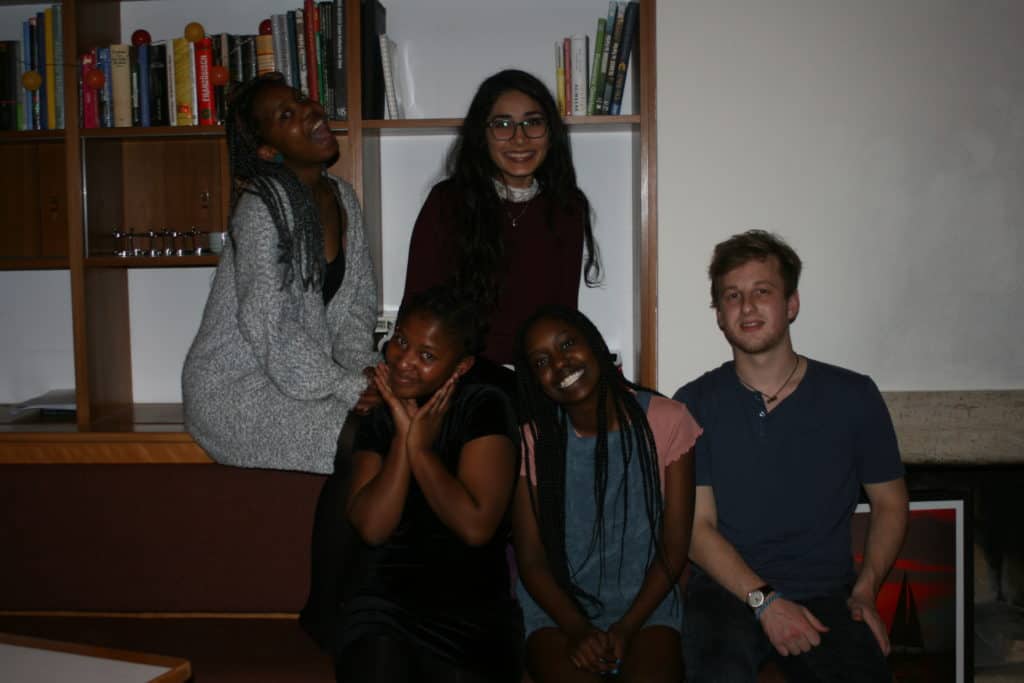 Before I started working at the Senior Home, I had a picture built up in my head of what that experience would be like. I knew it would be difficult in terms of communication but despite the language barrier, working with the elderly at St. Georg has given me a valuable insight into the ageing process and what's to come. It has given me an opportunity to think about what matters most to me in life, I've come to realise that people from past generations are like time machines. Through the stories they've shared with me, I've learnt more about them, their lives and what it was like to live, work and love in a bygone era. Working with the "oma's and opa's "has given me a new perspective and has given me a deeper appreciation for my own life and relationships.
by Murpry