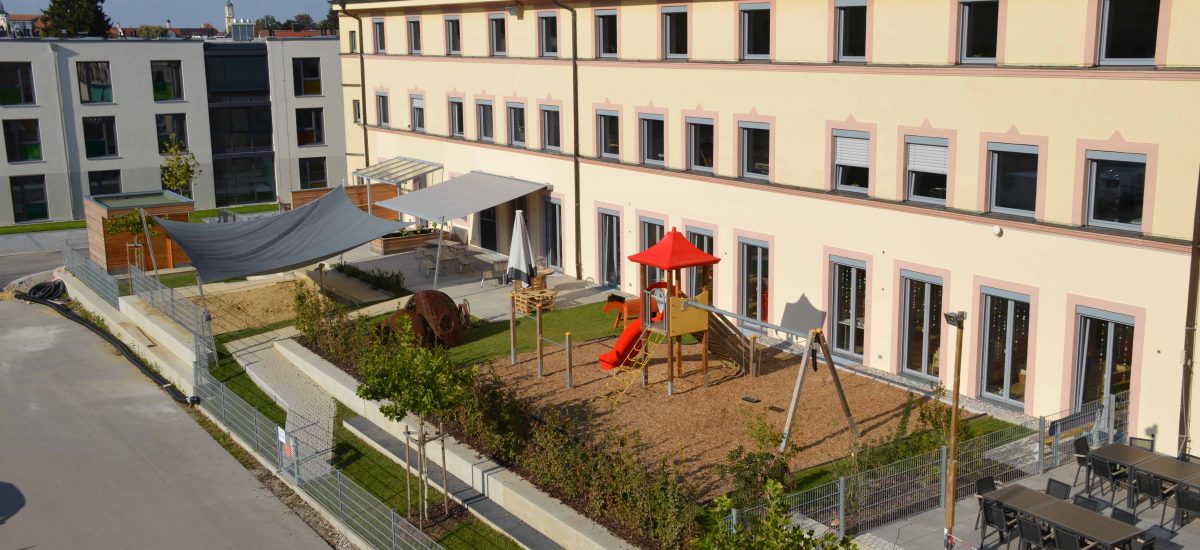 Kindertagesstätte Marcellin-Champagnat
The day-care centre Marcellin Champagnat ist located opposite to the Marist school. 97 children are taken care of there during the week from 7:00-16:30. The volunteer will support the child care workers in their daily tasks.
Guiding principles of the Kindertagesstätte Marcellin Champagnat
Our institution's work is based on the kindergarten concept "Open for children", which was developed due to the ever changing worlds of children. We are characterized above all by an open attitude towards different paths of development and individual needs of children, new ideas and varied perspectives. According to our understanding, a day care center is a place to experience the joy of living. To work openly means to give room to the love of adventures, the joy of discovery, and the wealth of ideas of children. We protect the undisturbed play of children and they decide themselves what they want to play with whom, where and for how long.
The individuality of each child and our respect for a child's personality and decisions are the base of our educational work. The kindergarten teachers give guidelines and set the framework in which children move and exercise their rights. When they put their ideas into practice at kindergarten and shape day-to-day life, they develop self-confidence and learn that it is worth taking responsibility in our community.
After the morning greeting each child decides where and with whom to play. Each room offers different incentives and creative possibilities to the children. The rooms are furnished in such a way that their atmosphere either inspires physical exercise, quiet play or creativity. The materials are selected to excite the interest of children. The gym is used on a regular basis. Outdoor activities are available on the playing field and in the garden with outdoor playground. Due to the prime location on the outskirts of the city, the boys and girls often have the opportunity to go into the nearby forest to explore and discover nature accompanied.
Experience Reflection of our volunteers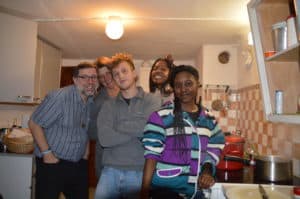 In 2018, instead of completing my final year of university I chose to apply to be one of the first Marist volunteers from South Africa
Weiterlesen »